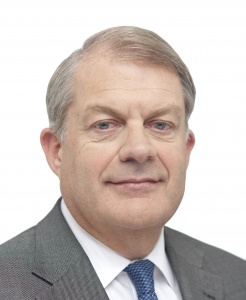 Sir Mark Boleat, who has represented the Ward on the City's Court of Common Council since 2002, today announced his retirement.  In a statement to the City's Policy and Resources Committee he said it had always been his intention to stand down shortly after completing his five year term as Chairman of the Committee and one year as outgoing Deputy Chairman.
Commenting on his decision Sir Mark said –
"It has been a great pleasure to represent the Ward of Cordwainer on the Court of Common Council for nearly 17 years.  It is a great Ward to represent, with a variety of small and large businesses right at the heart of the City.  The Ward's four elected representatives have always worked together as a team and this has helped each of us hold prominent positions in the City.  My five years as Chairman of the Policy and Resources Committee (the "political leader of the City") were the most rewarding of my career.  I will continue to be involved in City activities but I also want to spend time doing other things.  I am grateful to my Ward colleagues, the Ward Club and the residents and businesses in the Ward for their friendship and support."
Commenting on Sir Mark's retirement, the Ward Deputy, Sir Michael Snyder, said:
"It has been a real pleasure working with Sir Mark and seeing him also lead the City as Chairman of the Policy and Resources Committee and Sir Roger, Alex and I will miss having him as a fellow Member representing this fantastic Ward. I know we will continue to see him at Ward Club events and in the City and continue our long friendship."
A by-election will be held shortly.