The City of London Corporation provides local government services to the City of London. The City occupies one square mile and has fewer than 10,000 residents. However, it is home to many of the world's leading financial institutions. Over 400,000 people travel into the City to work. The Corporation has many responsibilities over and above those of a typical local authority. It runs a major art gallery, the Barbican Centre, three wholesale food markets, Hampstead Heath and other open spaces and the Old Bailey. The City also has a major role in representing the UK's finance and professional services industry.
The City is divided into 25 wards, each with an Alderman and a number of common councilmen, depending on the size of the electorate. There are three councilmen in Cordwainer.
Alderman Sir Roger Gifford
Cordwainer Alderman 2004 – 2021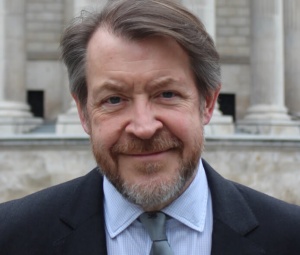 Sir Roger Gifford was the Lord Mayor of London in 2012/13. He is a member of the Port Health Committee. He was a Senior Banker at the Swedish Bank SEB and Chair of the Green Finance Institute.  Please see tribute to Sir Roger below.
Sir Michael Snyder
Ward Deputy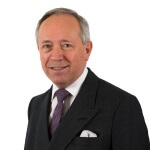 Sir Michael Snyder is the former Senior Partner of the accountancy firm, Kingston Smith LLP. He also co chaired the Government's Professional and Business Services Council.  In the City, he was Chairman of the Policy and Resources Committee for five years to April 2008 and remains a member of this Committee.  He is Chairman of the Capital Buidlings Committee, a member of the Finance Committee, and is a Governor of the City of London School for Girls.  Michael is the Interim Chairman of a UK Listed Retail Bank.
E-mail: [email protected]
Alex Barr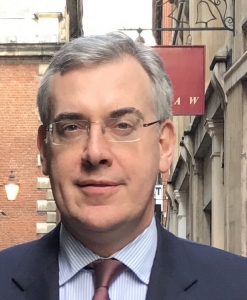 Alex Barr is a Senior Investment Manager in the City.  He is Deputy Chairman of the Audit and Risk Committee, and a member of the City of London School and the Port Health Committees.
Tel: 0746 4116498
E-mail: [email protected]
Jamel Banda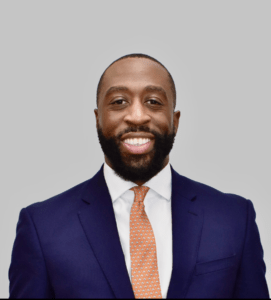 Jamel Banda is a senior banker and Head of Treasury at Ghana International Bank in London. He has recently been elected to Common Council as one of the Councillors for the Ward of Cordwainer.
E-mail: [email protected]
Sir Roger Gifford – A personal tribute, by Sir Michael Snyder
1955 – 2021
Cordwainer Alderman 2004 – 2021
Lord Mayor 2012 – 2013
It was with the very greatest of sadness last month that I relayed the tragic news of Roger's sudden passing to not only my Ward colleagues Alex and Tracey, but also my own family. It was because we all knew Roger as precisely that – family, making the news so terribly hard for us all. Roger was such a huge part of all our lives, be that civic, ward, business and beyond, his loss will be immeasurable and the hole that his larger-than-life personality will leave, immense. I therefore wanted to take the opportunity to offer a personal tribute, that I hope goes some way to capture Roger's energy, his love for the Ward  and the City and of course the outstanding contribution he made to financial and professional services.
I first met Roger nearly 20 years ago and remember that when he first started his election 'campaign' as Alderman for our Ward he had little idea that political electioneering had a pretty negative side and we had to quickly 'educate him' as to what was necessary in order to succeed!  The result wasn't in doubt however, as he had that energy and kindness which defined Roger and he quickly won people over. Of course, by that stage Roger had already made his mark on the 'business City', having started his career in finance with SG Warburg in 1978, his first stint in banking and capital markets, and a far cry from reading Chemistry at Trinity College, Oxford. Roger moved on in 1982 to join the new merchant bank, Enskilda Securities, part of Skandinaviska Enskilda Bank, or SEB, for whom he then worked for the rest of his banking career. In 1994 he moved to Japan to head SEB's Tokyo operations. Roger's great love and affinity for Japan was formed there, and in the COVID world of virtual meetings we have just seen, we were regularly treated to Roger sitting in front of a silk screen from Japan and other antiquities. He also frequented the Japanese restaurant in our Ward and 'waxed eloquent' about the food – which was definitely justified!
Returning to the UK in the millennium year,  Roger became SEB's UK country manager, a role he held through his subsequent mayoralty and on to 2017, and after that as a senior banker at SEB. Alex Barr recounted to me meeting Roger in 2017 in the SEB office, with a warmth of greeting that became his hallmark.  More recently Roger was appointed Chairman of the Green Finance Institute having previouslyled the UK Government's Green Finance Taskforce in 2017.  He did all this as well as being a former chairman of the UK branches of the Swedish Chamber of Commerce and of the Association of Foreign Banks.
Most of you knew Roger through his considerable civic achievements and it is right that I complete this tribute on those. Roger started his association with this ward in 2004 being elected Alderman following the retirement of Sir Brian Jenkins. He subsequently served on multiple City committees including Culture, Port Health, Policy and Resources and Gresham.  He became one of the City's Sheriffs in 2008, living in the Old Bailey and hosting the judiciary and many other distinguished guests with classic Roger aplomb.
Roger became the City's 685th Lord Mayor in 2012, and travelled the world promoting the City with tremendous energy. Of course, it almost didn't happen as Roger often recounted the tale of the wheel of the Lord Mayor's coach falling off during his Lord Mayor's show, but with a swift recovery our new Lord Mayor was able to be 'seen', but this time via the less fragile platform of the back of a military Land Rover. Roger's successful mayoralty was marked by many events, but the words of his post-election speech "…service is, and must be, at the heart of the financial services industry of the UK…the City must serve society – and be seen to do so" summed up everything that was selfless about Roger.
Roger also made his mark on the Livery (serving as a liveryman of the Worshipful Companies of Cordwainers, Musicians and International Bankers), Charity (amongst others, the Bank Workers Charity Trustee Board) and the world of philanthropy and music, which he and Clare, Lady Gifford, were so passionate about. They founded the City Music Foundation, with his Lord Mayor's charity starting the funding, to help young musicians into the world of professional performance.
I am proud to have known Roger, my friend and colleague and, together with Alex and Tracey (and George Gillon and Sir Mark Boleat, two previous Common Councillors for Cordwainer), mourn the passing of someone who made such an impact, had so much joi de vivre and so much kindness.  Rest in peace Roger.
Tracey Graham elected as new Common Councillor for Cordwainer Ward 30th April 2019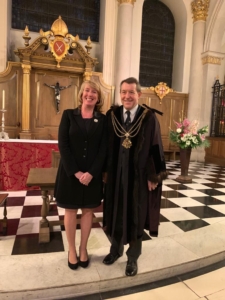 Following Sir Mark Boleat's retirement as a Common Councilman, a contested by-election for the Ward was held on 30 April 2019.  Prospective candidate, Tracey Graham won a resounding victory, commanding 79 vs 5 votes for her opponent, Timothy Becker.  At the Wardmote, a City formality that precedes an election (and also held annually in each Ward)  Tracey set out a passionate manifesto, noting her commitment to Education, her focus on Diversity and Inclusion (particularly a desire to build inclusive ways of working, where all individuals can contribute in their own way), and to use her City business experience to help set Ward and City service priorities.
Tracey Graham with Sir Roger Gifford,  Alderman Cordwainer Ward following election result.
Sir Mark Boleat retires as Common Councilman 23 March 2019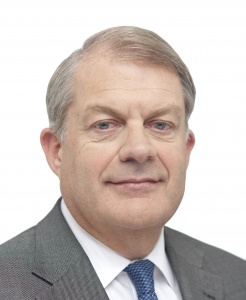 After 17 years of service as a Cordwainer Common Councilman, Sir Mark Boleat has announced his intention to retire.  Having recently served a five year term as Chairman of the City's Policy and Resources Committee, and one year as outgoing Deputy Chairman, Sir Mark's contribution to both the Ward and City has been immense.  In addition to his role as 'City Leader' (with respect to his Policy and Resources role) Sir Mark also serviced as Chairman of of the City's Markets Committee, and sat on the Planning, Investment, Police, Culture, Heritage and Libraries committees.  In 2009, Sir Mark was elected to serve as Chairman of the Ward of Cordwainer Club, and as past Chairman went on to play an active role in the Club's governance.   In addition to his public and civic achievements, Sir Mark was Knighted in 2017 for services to the City.  Sir Mark has built a very successful commercial career, and remains active with a number of senior non-executive roles, and will continue to be part of Ward life, whether through the Ward Club or supporting the many businesses in the area.  Sir Michael Snyder, Ward Deputy, spoke for all the Ward team when he put on public record Sir Mark's contribution and noted it has been a real pleasure working with him.
The franchise
People entitled to vote in elections for the City of London are residents, sole traders, equity partners in partnerships and electors appointed by businesses. Businesses are entitled to appoint one elector for each five workers up to 50 and one for every fifty workers subsequently. The electoral registration date is 1 September in each year, and the final Ward Lists are published each February.
Full details of the franchise are available on the City of London website.
Elections
Aldermen are elected for terms of six years and common councilmen for four years. The most recent election for common councilmen was on 23 March 2017. The three serving common councilmen were re-elected unopposed.  Sir Mark Boleat resigned on 13 March 2019;  Tracey Graham was elected to succeed him in a by-election on 30 April 2019.  The current members will serve until the next election in March 2021. The Alderman was elected for a third term in October 2016.
Aldermen and Common Councilmen
The representatives for the Ward on the Court of Common Council are –
Alderman Sir Roger Gifford (first elected 2004)
Deputy Sir Michael Snyder (first elected 1986)
Alex Barr (first elected 2017)
Tracey Graham (first elected 2019)
Full details of the Committees on which they serve are on the City of London website.
Policing
The City has implemented neighbourhood policing through a programme known as Safer City Wards. Cordwainer is in the southern cluster of wards in the City. The ward policing team can be contacted on 020 7601 2222, E-mail: [email protected].
The Ward policing scheme is described in more detail on the City of London Police website.
Ward issues
Much of the work of the City of London Corporation has an importance well beyond the City and even the local authority issues are different from those facing other local authorities, given the unique nature of the City as the World's leading financial centre. Much of the work of the Ward's elected representatives reflects this. Sir Mark Boleat is Past Chairman of the Policy and Resources Committee, the political leader of the City, working to promote the City of London nationally and internationally as well as providing first class local authority services. Sir Michael Snyder held this position from 2003 to 2008. Sir Roger Gifford and George Gillon were the two Sheriffs of London for the year from September 2008, supporting the Lord Mayor in his work. Sir Roger Gifford took office in November 2012 as Lord Mayor and served to November 2013. However, the elected representatives also promote the interests of the Ward, particularly in respect of development, streetscene, transport and policing. They do this both through sitting on relevant committees and dealing directly with issues as they arise.
Over the past ten years the Ward has been centre of substantial development. The striking No 1 Poultry was the first major development. Two of the less attractive buildings – Bow Bells House and the Temple Court/Bucklesbury House complex – have been demolished. The new Bow Bells House is now complete and fully occupied. The Temple Court/Bucklesbury House site has been been transformed by Bloombergs for its new European headquarters.  To the North of the Ward almost the whole of Cheapside has been redeveloped into modern office accommodation with retail at the ground level. To the West is the major One New Change development. These developments are all part of the City of London's strategy to provide high quality, well designed office space that is needed by major financial institutions, all within an overall development plan. This is not an area where high rise developments are permitted, because of the effect on St Paul's Cathedral. Indeed, the new developments significantly enhance the view of St Paul's. Rather. All development is disruptive to some extent, but through planning requirements the City does everything it can to ensure that disruption is minimised.
The Ward has benefited from the extensive streetscene programme run by the City of London Corporation. The programme is funded from a variety of sources including section 106 planning agreements, the surplus from off-street parking and voluntary contributions from businesses. The latter have been particularly significant, reflecting the wish of businesses to be located in areas that are attractive, and also to make a contribution to community facilities. Over the past ten years Watling Street, Bow Lane and Pancras Lane have all been substantially enhanced. The carriageway is now granite setts and Portland stone, and planters and new lighting have also been installed. Bow Lane and Watling Street are now pedestrianised and are attractive routes to work for many City workers. Bow Churchyard has been considerably enhanced with new paving and trees.  Bank Junction is now largely a traffic-free area, which has greatly enhanced its appearance and ease of use for pedestrians.
The whole of Cheapside has been remodelled with a smaller carriageway, much wider footways, trees and high quality paving.
The City has traditionally been a retail desert. This is changing as a result of the City of London's strategy to encourage retailing, particularly on the ground floor of office blocks, something which also enhances the streetscene. Cheapside has become a major retail centre, and now has nearly as much retail space as the new White City development.
One area of concern is the constant digging up of the roadways, including the pedestrianised areas, by the utilities, and reinstatement often taking an inordinately long time. The utilities have the right to dig up roads as they wish and the City of London Corporation, like other councils, has very limited powers to control this.
The City has always been a 24 hour City for the financial services industry, but more recently it has become a 24 hour city for leisure as well. While this is welcome to some extent it has led to some anti-social behaviour in the early hours of Saturday and Sunday mornings and is putting a strain on police resources. A strategy has been implemented to contain the problem.
City businesses rightly seek improvements in the quality of public transport in London. The City of London is not a direct transport provider but is able to exert influence over Transport for London and other transport providers and does not hesitate to do so. Bank Station is seriously overcrowded. The planning conditions for the Walbrook Square development include a new entrance to the station which should help ease congestion. Work is also beginning to build a new platform for the Northern Line and an exit on Cannon Street.
Ward Newsletter
Ward Newsletters are published two or three times a year by the City of London Corporation. The centre page spread contains information relevant to the whole of the City while the front and back pages are for issues specific to the Ward.
Cordwainer Ward Newsletter Dec 2021
Cordwainer Ward Newsletter Oct 2021
Cordwainer Ward Newsletter June 2021
Cordwainer Newsletter September 2020
Cordwainer Ward News December  2019
Cordwainer Ward Newsletter June 2019
Cordwainer Ward News December 2018
Cordwainer Ward News June 2018
Cordwainer Ward News, December 2017
Cordwainer Ward News June 2017
Cordwainer Ward News December 2016
Cordwainer Ward News June 2016