Cordwainer Common Councilman and Former Policy Chairman of the City of London Corporation, Mark Boleat, was awarded a knighthood in the 2017 Birthday Honours for his contribution to the financial services industry in the UK and to local government in London.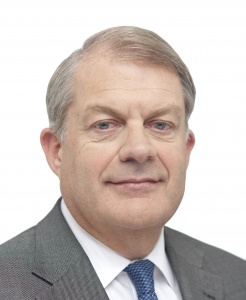 Mark was the Chairman of the Policy and Resources Committee at the City Corporation from 2012-2017. He finished his full five year term on 4 May 2017 and is currently Deputy Policy Chairman at the City Corporation.
Mark Boleat said:
"I am honoured to receive this knighthood and it has been a privilege to serve my full term of five years as Policy Chairman.
"In that time I have seen the Square Mile and wider financial and professional services sector go from strength to strength. I hope that my work as Chairman has made sure the City's voice has been heard loudly and clearly by Government on both domestic issues and of course, Brexit. I also hope that my work has meant the City contributed in some way in supporting education, employment, culture and the many other features that make London the greatest city in the world."
Current Policy Chairman Catherine McGuinness said:
"Mark Boleat's knighthood for his services to the City is truly deserved.
 "The experience and expertise that he brought from the world of business before becoming Policy Chairman meant he was able to act as a powerful and knowledgeable advocate for the Square Mile. His tireless efforts in championing the City, particularly in directing the steps the City of London took after Brexit, as well promoting important local government issues like skills, education and housing should be noted for the records."
The award  means that three of Cordwainer's four elected representatives – Roger Gifford, Michael Snyder and Mark Boleat – have been knighted.